Last update Sep. 22/ 2018
Ryokusuigakusha – SIMERUS/ Soil Integrated Moisture Environment for Rural and Urban Sustainability
With flexible thinking and the latest technology
We propose tomorrow food and greening
It is difficult to realize even if it seems easy.
Advanced, simple, water-saving non-woven fabric irrigation.
For business as well as for individuals

---
Recycled automatic water supply pod using plastic bottle and SIMERUS watering tape
Unlike the bottom irrigation which soaks the soil directly, it does not become excessive moisture.
Currently, articles are only in Japanese
---
From small size of PET bottle use to large scale agriculture and greening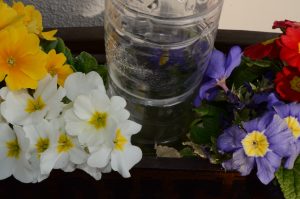 ---
Greening the rooftop and veranda
Automatic water supply and rainwater regeneration, extreme energy saving and water conservation
Precision agriculture in plant factories and greenhouses
A new type of nutrient soil cultivation
Precise cultivation of low potassium or low nitrogen cultivation with zero loss of fertilizer components
 Incredibly easy to precisely manage the soil water fertilizer content highly
Closest to zero emissions
Of course, precise management of vegetable ingredients
IoT  -Internet of Things-
Management saving using ARM AVR microcomputer etc.
Very convenient in the veranda and indoor
Ryokusuigakusha Corp. will specialize in friendly environment of soil and water.
And, we will create new green
Economically, whether the conventional plant factory can be developed?
Will such as soil pollution and the waste problem from the plant cultivation was eliminated? Will home gardening is a safe and efficient. How about that?
Other than conditions that have been applied to the optimum irrigation, big data analysis is really effective?
Copyright(C) Ryokusuigakusha Corp. All right reserved